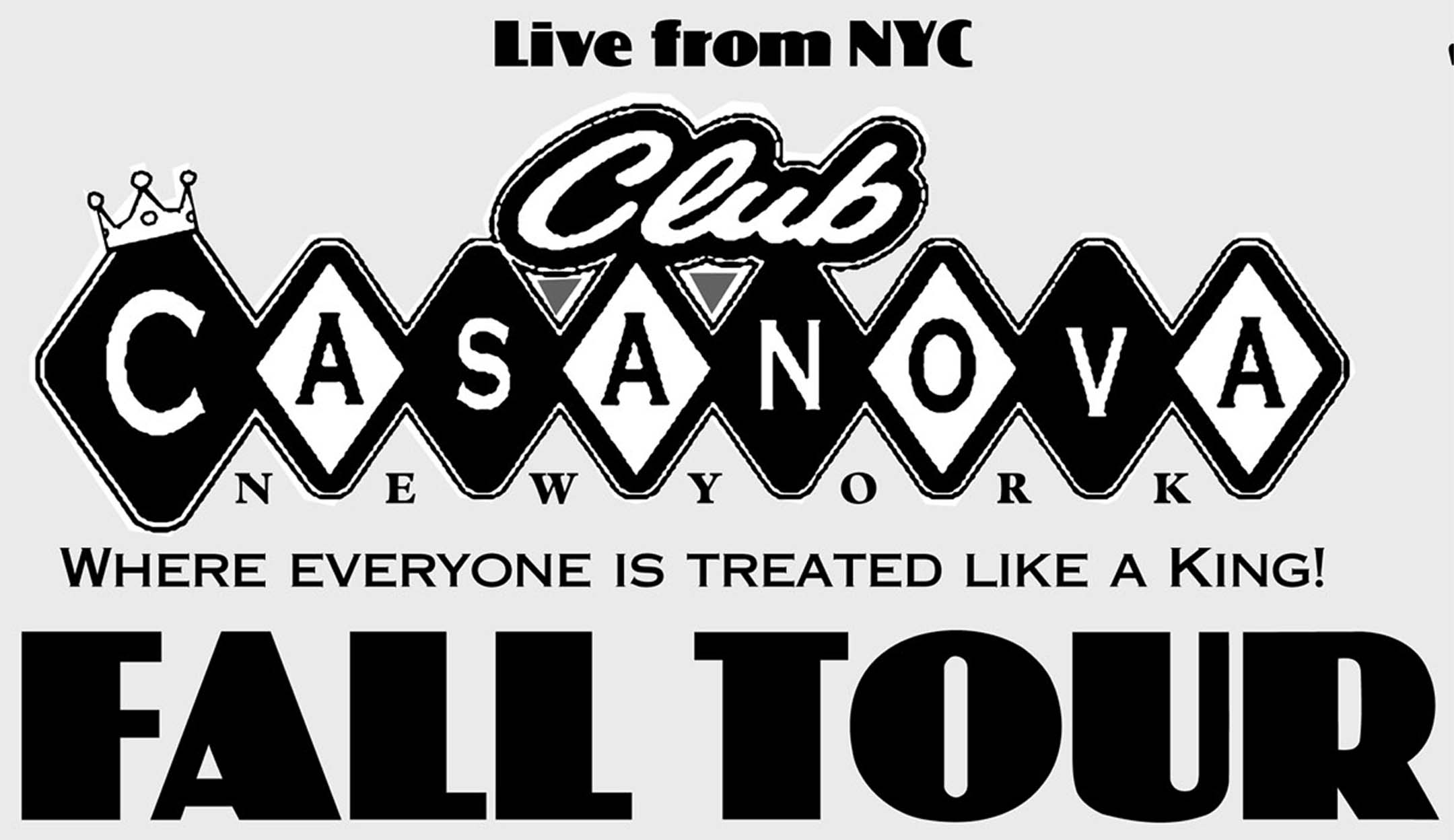 The Men of Club Casanova Fall Tour 2002
The drag king's moment has truly arrived. Come witness what MTV and Sex and the City have already tuned in to: a drag king's ability to turn everyone on. Whether you're a straight man from the construction crew or a queer from Kansas who Dorothy knew, the Men of Club Casanova will blow your house down. These suave studs rocked the foundation of thousands during their sold-out, 27-city tour in 2001. Now they're returning, so hot and hysterical that every show this fall is guaranteed to be a gender-bend-over.

Featured in numerous documentaries, major motion pictures, national television programs, and publications, the Men of Club Casanova are true harbingers, as they help create the modern drag king scene and continually infuse it with new images and ideas. The 2002 all-star lineup includes New York City's Mo B. Dick, Duluth Minnesota's Dante DiFranco, Los Angeles's Scab N. Eatum, , Chicago's Cody Pendant, and the beautiful Miss Jonona from Los Angeles. These four fabulous fellas, and one fierce fiance, will prove that there are more than Seven Wonders in the world, as they impress with their monumental masculinity and natural charm.